Here we start the ascent, it is still mild./Aici incepem urcarea, inca este blanda./Começamos aqui a subida, ainda não é íngreme.
My companions./Compania mea./Os meus acompaniantes.
The camp with a great view./Campingul in mijlocul unui peisaj minunat./O acampamento está numa paisagem maravilhosa.
Springs like this one, with cristal clear waters, were everywhere./Paraie ca acesta, cu apa cristalina, erau peste tot./Havia em todo o lado riachos como este, com aguas cristalinas.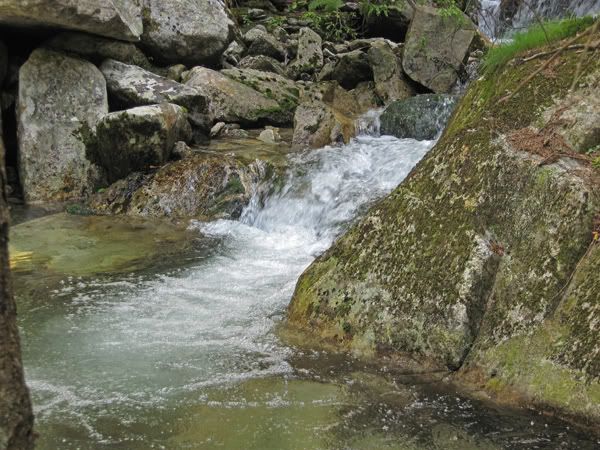 Retazat is the oldest Romanian national park, it was established in 1935./Retezat este cel mai vechi parc national din Romania, infiintat in 1935./Retezat é o mais antigo parque nacional da Roménia, fundado em 1935.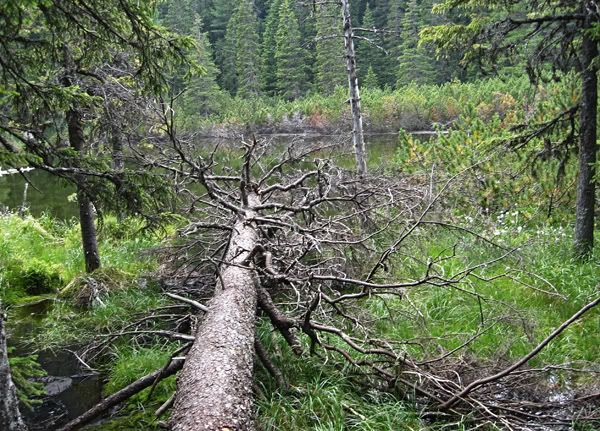 It has more than 80 glacial lakes./Are peste 80 de lacuri glaciare./Tem mais de 80 lagos e lagoas de origem glaciar.
Breakfast./Micul dejun/Pequenho almoço.
Hiking towards the next level./Urcam spre celalalt nivel/Continuamos a subir.
Gentiana cabin./Cabana Gentiana./O refugio Gentiana.
The way up./Urcam./A subida.
We must reach the mountain ahead./Trebuie sa ajungem la muntele din fatza./Temos que chegar a montanha à frente de nós.
The rucksack is heavy. It "only" has around 25 kilos./Rucsacul e deja greu. Are in jur de "doar" 25 de kile./A mochila já está pesada. "Só" tem cerca de 25 kilos.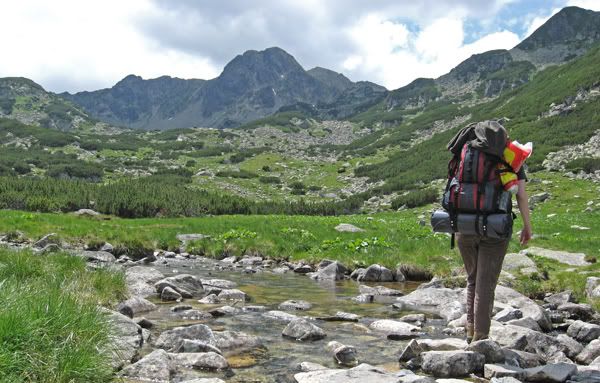 A well deserved chocolate break./O binemeritata pauza de mancat ciocolata./Uma pausa bem merecida de comer chocolate.
After an 8 hour ascent, the Bucura lake, where the camp awaits us./Dupa 8 ore de urcare, Lacul Bucura unde vom campa./Após 8 horas de subida, o lago Bucura aonde vamos acampar.
Our tents at 2000m altitude./Corturile noastre la 2000m altitudine./As nossas tendas a 2000m de altitude.
In the morning, in our way to summit the first peak./De dimineata urcam sa atingem primul varf./ De manhã fazemos a subida para chegar ao primeiro pico.
Here we are, the 3rd highest peak in Romania!/Am ajuns, e al 3-lea varf ca altitudine din Romania./Aqui estamos nós, no 3º mais alto pico da Roménia.
Another day, another peak.The most difficult to reach./In alta zi un alt varf. E cel mai dificil./Outro dia, outro pico. O mais difícil.
Our way home. We descended from there./In drum spre casa. Am coborat de acolo./Voltando para à casa, descemos de lá.
Another abrupt descent with our heavy rucksacks./Inca o coborare abrupta cu rucsacii grei in spate./Mais uma descida íngreme até ao refugio, com o grande peso nas costas.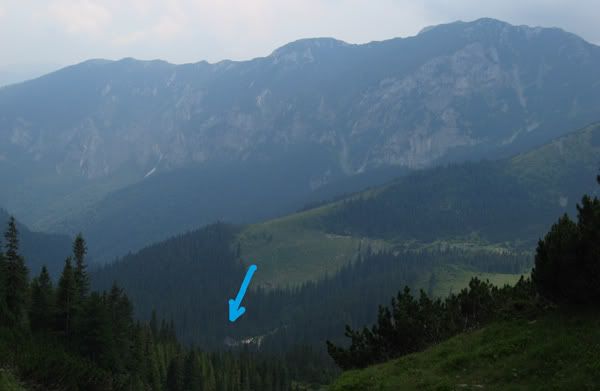 We can see the Buta cabin!/Se intrezareste cabana Buta!/Podemos ver o refugio Buta!
Here we will finally eat a decent hot food and sleep in a comfy bed at night./In sfarsit aici vom manca o mancare gatita decenta si vom dormi intr-un pat confortabil la noapte./Finalmente vamos comer um prato quente decente e vamos dormir numa cama confortável à noite.
We leave the mountains behind./Muntii raman in spatele nostru./Deixamos os montes por trás.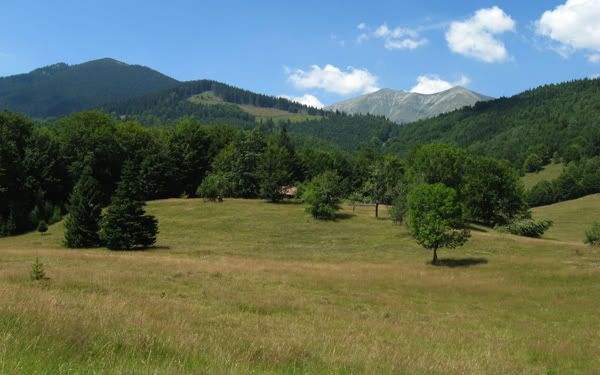 We reached "civilization"!/Am ajuns "la civilizatie"!/ Chegamos à "civilização"!